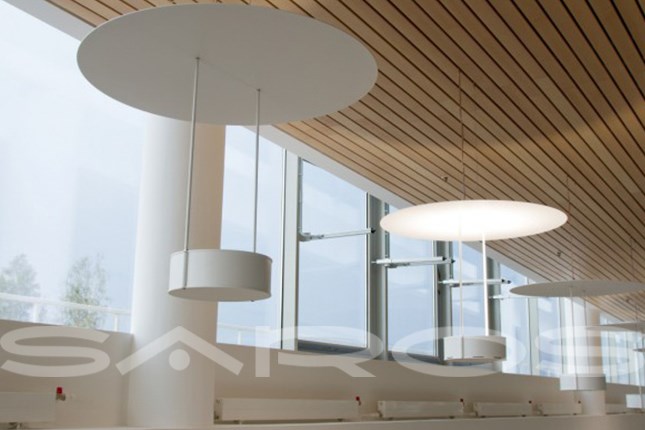 PIROUETTE lighting fixture
PIROUETTE lighting fixture
At Saros, we do our best to meet the needs of our customers and create lighting solutions suitable for a variety of interiors.
Take a look at another product from our catalog: PIROUETTE M indirect light fixturePIROUETTE M light fixture is specially designed for premises with high ceilings. Soft diffused reflected light creates an environment without any blinding glare.
This fixture is supplied together with a set of suspensions that can be adjusted depending on your ceilings' height.
And of course, it can be painted in any basic color. Contact our managers to see available colors!
info@sarosest.com
+372 3566320