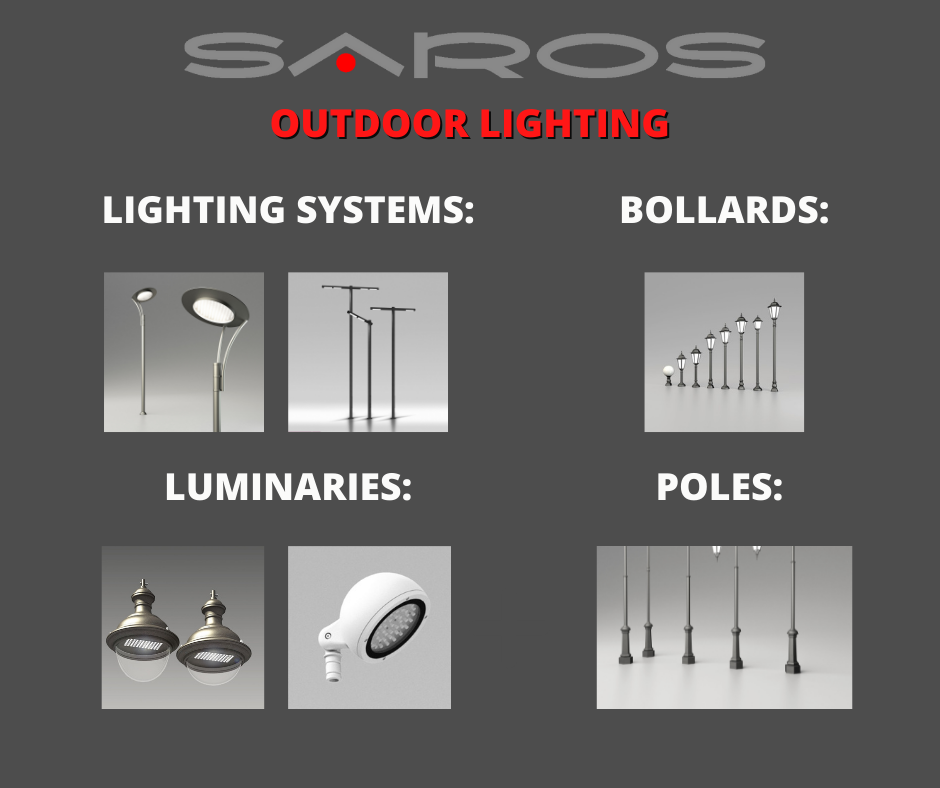 Outdoor ligting types
Have you heard that we produce not only indoor lighting but also a variety of outdoor lights? On our website you can find 4 categories of outdoor lighting products: let us tell you what these are.
First of all, LIGHTING SYSTEMS – are sets consisting of a luminaire and a pole, made in the same style, or combined in one body.
Further, POLES are just separate poles. They are matchable to various luminaires.
Thirdly: LUMINARIES, accordingly, are separate luminaires without any supports. You can choose suitable supports for it based on the size of the luminaire and the method of its fixing.
Finally, BOLLARDS are street lamps of low height. They are most suitable for lighting paths, courtyards, seafronts, etc.
Contact us to know more about our products:
info@sarosest.com
+372 3566320