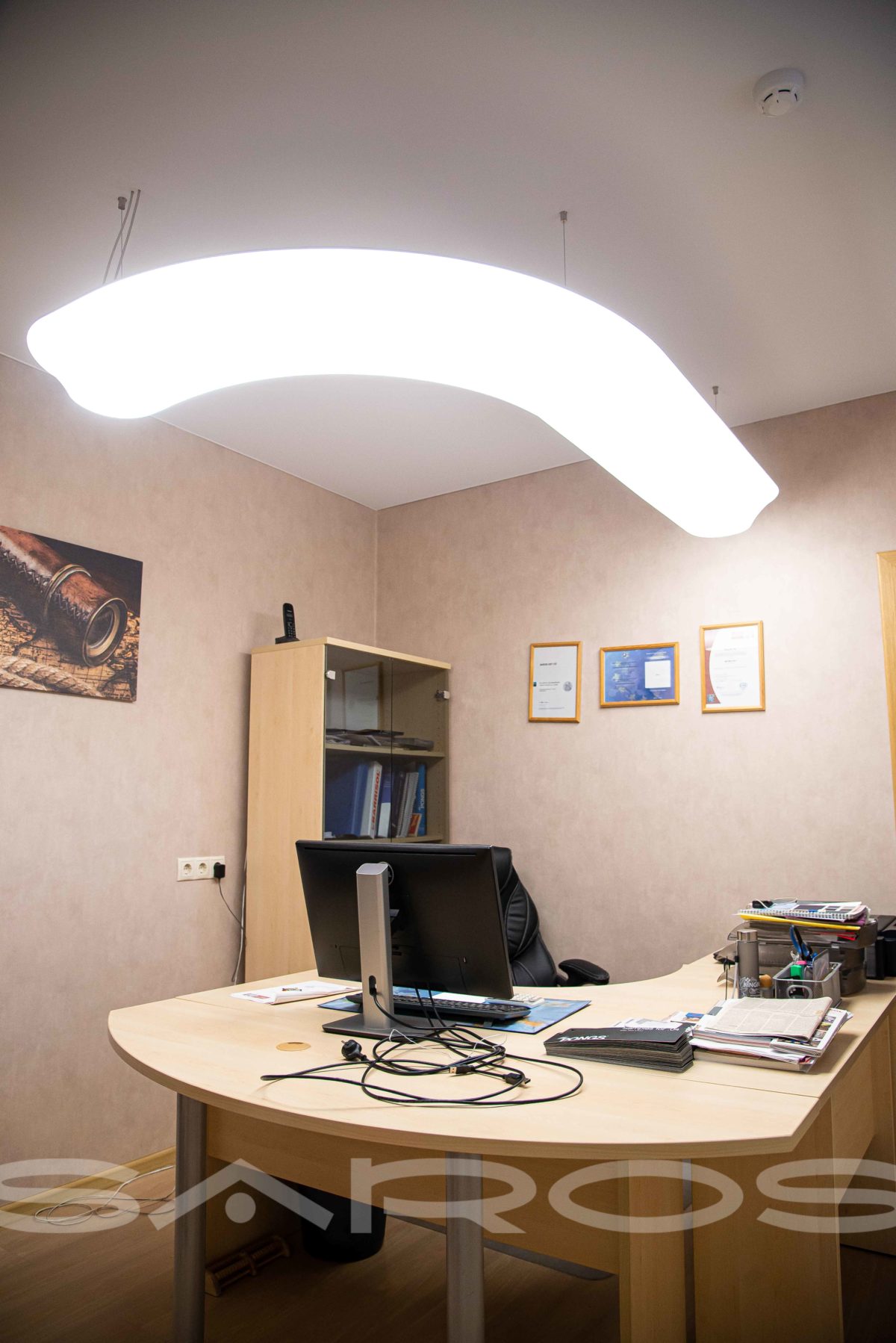 New custom lighting solution
Did you know that white light increases productivity in offices while warmer color temperatures are believed to be calming?
Take a look at this office light! One of its advantages is the availability of 3 color temperature modes. Take a look at the photos: there is warm light, neutral and pure white light. This way you can choose the appropriate light temperature for your day.
In addition to it, there are 3 possible lighting regimes: sides, central, and both (also see the photos). It allows regulating not only the intensity of light but also its direction.
The reflector is made of textile ceilings thanks to or partnership with PONGS© Group and the lightweight structure is suspended adjustable on wires.
Finally, this solution is customizable and adjustable for your needs.
Contact us to order your perfect lighting solution:
info@sarosest.com
+372 3566320