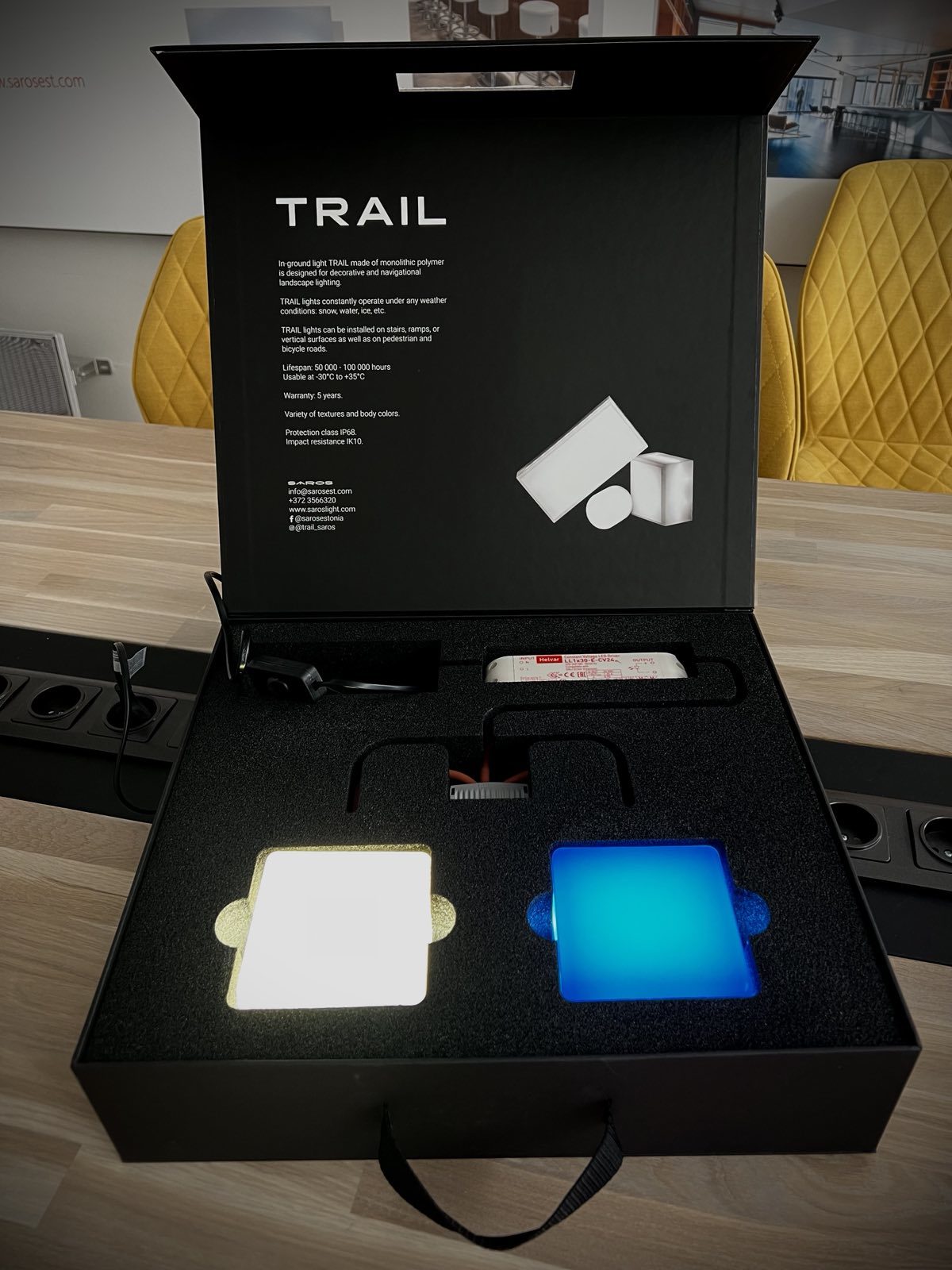 NEW Saros TRAIL lights demonstration kit
We finally have our demonstration kits ready! We have put together all the components required to showcase TRAIL in-ground lights in action during our personal meetings.
The Saros team is planning a fascinating trip through several beautiful European countries later this spring, and the trip's schedule is quite tight. However, there are still a few vacant time slots available. Don't miss your chance to schedule a face-to-face meeting with our team.
Learn more about the dates and locations here: https://sarosest.com/lets-schedule-a-face-to-face-meeting/
info@sarosest.com
+3723566320