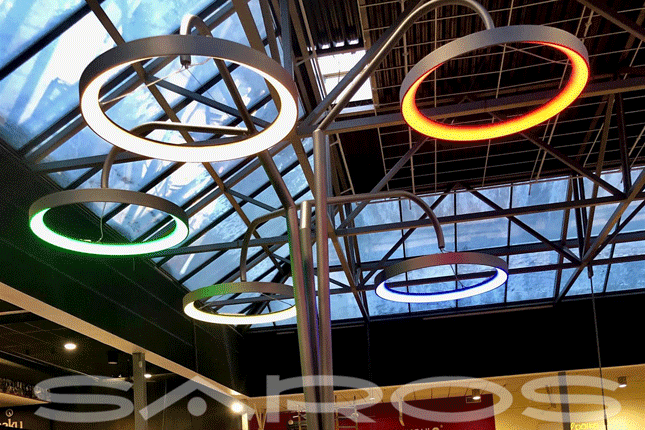 SAROS lighting solutions for ASTRI SHOPPING MOLL
The first stage of lighting project for Narva (Estonia) shopping moll ASTRI is almost completed.
In cooperation with a great designers' team AVERS DISAIN Saros has developed, produced, supplied and installed two luminaries "trees" for decorative interior lighting.
Pole: steel welded tubular body
Luminaries: Saros RINGs, aluminum body, soft PVC diffuser
Light source: LED RGBW , power supply DALI
Project owner: Astri Narva AS
To be continued… The second stage of the project is ongoing.
Contact us to discuss your project!
info@sarosest.com
+372 56152095 (Viber, WhatsApp)
www.sarosest.com
www.saroslight.com