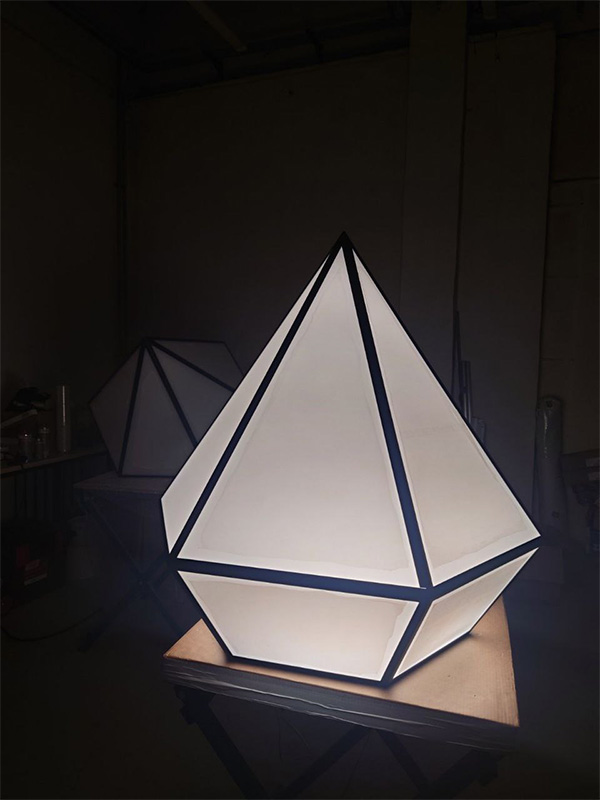 Custom-designed DIAMOND light fixture
Enlighten your space with SAROS' exclusive lighting solutions!
Take a look at the process of creating custom-designed DIAMOND light fixtures for our dear partner from Norway.
Four and a half diamond lights, ranging in height from 0.5m to 1m, have been developed and manufactured by the Saros team according to the client's design. The body is made of a powder-coated aluminum frame, while opal acrylic is used as a diffuser. LED 4000K modules have been employed to provide uniform and functional illumination
.At Saros, we specialize in creating stunning custom lighting solutions that bring the boldest design ideas to life. Our team will take care of the entire process, from blueprint development to test assembly.
Explore more of our Saros projects to find inspiration for your own lighting needs!https://saroslight.com/project/
Contact us to receive a quotation for your project! We are here to assist you and provide you with the necessary information and pricing details.
info@sarosest.com
+37256152095 (WhatsApp, Viber)